While cleaning up 22 tonnes of rubbish from Mexico City's sewage system, teams came across what is described as a « giant rat ».
Psychosis in Mexico City
We have on earth many frightening creatures, sometimes unknown, hiding in nature. However, given its size, this giant rat found in Mexico, could not really hide.
It was while cleaning the sewers of the Mexican capital that workers came face to face with what is described as a giant rat. Pictures of this huge rodent are enough to make most of us nightmares. But, don't panic, the mutation of the rats is not for now. The rat turned out to be a Halloween decoration that was in a warehouse. It was apparently swept away during a storm, somehow disappearing into a maze of underground pipes.
An unusual history
Those who witnessed the capture of the giant rat could not understand how it had snuck into a sewer because of its size. But everyone was surprised at the striking resemblance to a real rodent. Some even said that if they had seen it in the street, they would have been scared and run away.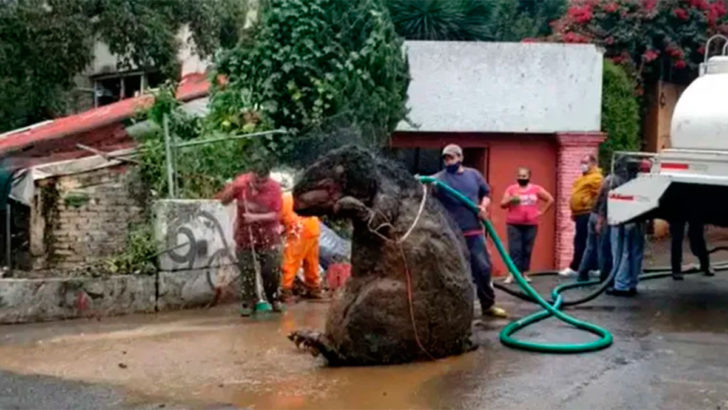 A woman named Evelin López recognised that this giant rat belonged to her, that it was part of the supplies she had collected for Halloween, but that it had been washed away years ago during a big storm. Ms. López said she had asked for help to search the pipe several times, but nobody had ever come to help her. Halloween is approaching, however, at the moment the owner of the giant rat does not yet know what she is going to do with it or if she is going to keep it.