A man on a rafting trip in Saskatchewan, Canada, rescued a young coyote from drowning and cared for it during his 10-day outdoor excursion.
A fishing trip like no other
Justin was embarking on a multi-day rafting trip on the Red Deer and South Saskatchewan Rivers « when he heard a noise, » reported the Wildlife Rehabilitation Society of Saskatchewan.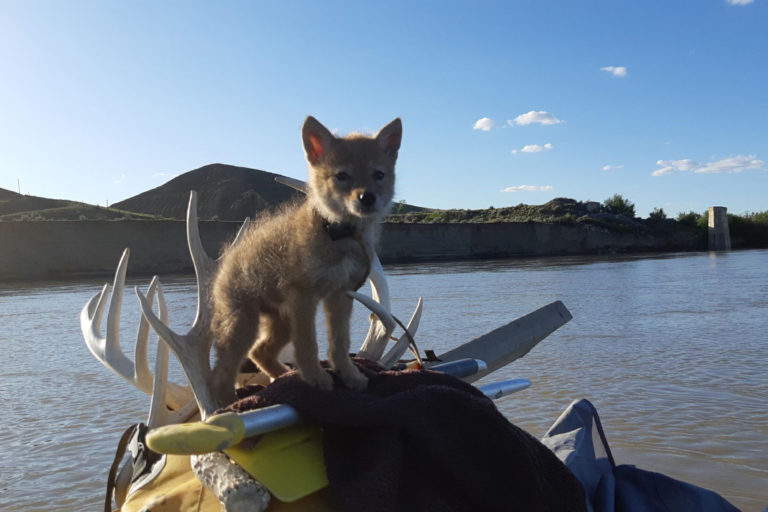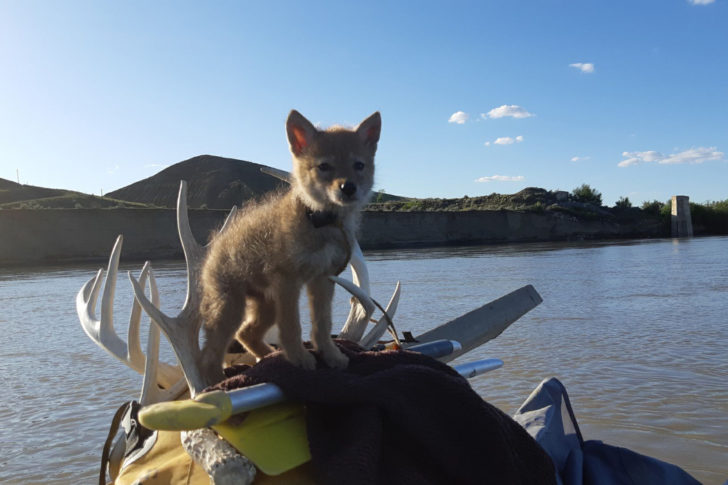 Justin said it sounded like a dog fight, so he docked his kayak and climbed to a higher elevation to try to see something. However, he couldn't see anything and went back to his kayak to go fishing. While he was fishing, he heard a squeak in the water – and that's when he saw some kind of animal swimming in the river! Its nose barely protruded above the water and the water was so dark and murky that Justin couldn't tell at first what kind of animal it was.
Saving the animal
Justin then tried to reach the animal but ended up falling into the icy water as well. Fortunately, he managed to locate the animal – a baby coyote! – in the water and hold on to his kayak before it drifted away for good!
Unfortunately, when Justin brought the animal back to his kayak, the baby coyote was unconscious and didn't seem to be breathing. The puppy was lucky once again as Justin was experienced in CPR and was able to perform a Heimlich maneuver by pushing on his belly. After a few pushes, water gushed out of the coyote's nose and he was breathing again! Justin and his new friend were both soaked, so they returned to dry land where Justin made a fire and tried to warm the little coyote.
A makeshift companion
As Justin was rafting and had little network for the next ten days or so, he kept the coyote with him and looked after him the whole time! The little coyote ate with him, huddled up in his jacket and slept in his backpack while they paddled down the river.
Justin eventually named him YipYip and took good care of him throughout his stay. Eventually Justin was able to find a place where he could make a phone call and called his wife for advice. They contacted different organizations before contacting the Wildlife Rehabilitation Society of Saskatchewan. YipYip is now being cared for by the society who will take care of him until he is old enough to return to the wilderness. Without Justin, little YipYip would undoubtedly have perished in the river.