When Ren was at school, she was the same size as her teacher. It was obvious that she was going to continue to grow… grow… grow… grow. At 29, the young woman is 2.05 metres tall and her legs are 1.34 metres long!
A new record?
Today, this 29 year old Russian woman probably has the longest legs in the world, with a staggering length of 1.34 metres. Ren or Rentsenkhorloo was born in Mongolia to very tall parents.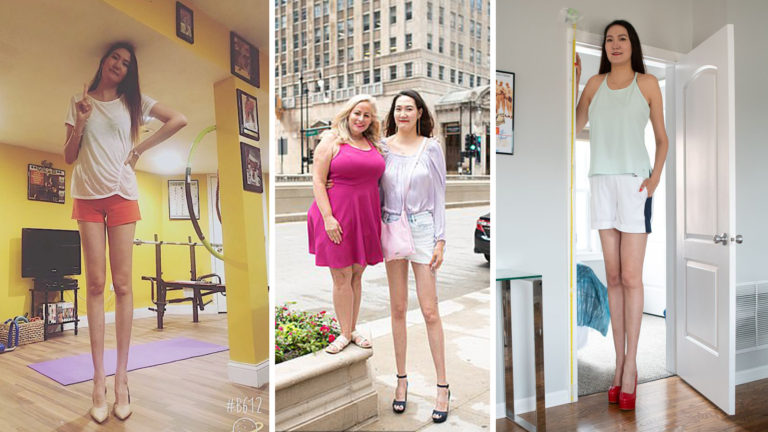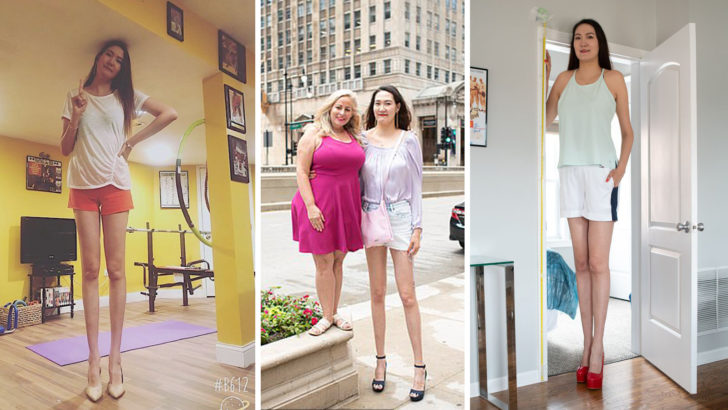 While she is now 2.05m tall, her father is 2.08m tall and her mother 1.85m tall. When she was a child, Ren's height made her insecure in the presence of her peers. But as she grew up, she began to adopt and appreciate her long legs and even started wearing high heels and shorts to look even taller. Although she thinks she has the longest legs in the world, Ren says she has no interest in entering the Guinness Book of Records.
Advantages, but also disadvantages
Rentsenkhorloo has easy access to everything high up. On the other hand, it cannot pass under most doors without bending down. It is also almost impossible for her to find clothes of the right size… but you are about to meet a young woman who is very self-confident and comfortable in her body despite all these inconveniences.
As you have noticed in the video, Ren is a real character who does not hide and willingly lends himself to the game when people call out to him in the street. In any case, even if she doesn't hold the record for the longest legs in the world, she is still the woman with the longest feet in Russia! Indeed, she wears shoes in size 47.5. You can follow Ren on Instagram to find out more about this « big girl ».